From Sit-Ins to Teach-Ins, artist/activist/educators have been interested in alternative sites of learning. Nap-Ins are one of the Gestare Art Collective's on-going participatory arts-based inquiry projects that began in July of 2011 at the STAG Artist Residency in Vancouver, British Columbia, Canada. The Nap-Ins have taken place at artist residencies, galleries, community centers, and educational conferences in Canada, Italy, Egypt and the USA.

Combining napping and walking the labyrinth with the reflective creative process of drawing, writing and sewing in this interactive art experience is intended to bring to light the collective awareness(es) of community. The different aspects of the artworking hold the potential to assist participants to dream and witness themselves co-poetically with/as the Other. In these processes, participants have the opportunity to step beyond personal boundaries, to re-attune with themselves and others. This work is part of a socially engaged art practice that integrates aesthetics with the ethical and the political.

Communities have started their own local Dreams Scrolls from Nap-Ins!
University of Southern Illinois, Women, Gender & Sexuality Studies, Carbondale, Illinois (2013-)
Vine Centre, Winnipeg, Manitoba (2015-)
Appalachia State University, Art Education Dept. North Carolina, USA (2017-)

Montessori School, Boone, North Carolina (2017-)
University of Alexandria, Dept. of Art, Alexandria, Egypt (2017-)
Going Dutch Festival, Elgin, Illinois (2018-)
Nap-Ins make National American News!
In March of 2017 the Nap-In and Dream Scroll installation entitled Dreaming Diversity at Southern Illinois University, Morris library attracted the negative attention of F_X & Friends on American National news. See the following links for the panel discussion response to the uninformed reporting on the project;
8 minutes version
and full
70 minute version
. Nap-ins are indeed slow activism and seen as a threat to neoliberal conservative political agendas in the USA as clearly reflected in the 2 national news coverage episodes.
To date Nap-Ins have taken place in:
Rome; Alexandria, Egypt; San Juan, Puerto Rico; Boon, North Carolina; San Francisco, CA; Elgin, Illinois; Carbondale Il, USA; St. Catherines, Ontario; Toronto, ON; Winnipeg, Manitoba; Vancouver, British Columbia; Courtenay, BC; Calgary, Alberta
Click on the links below to see images of each Nap-In event.

*Note we are in the process of updating the many Nap-Ins that have been taking place world-wide.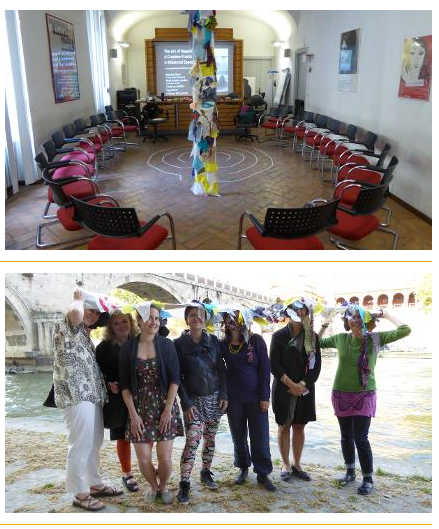 Nané and Barbara facilitated a Nap-In in Rome at t
he
Motherhood Initiative for Research and Community Involvement (MIRCI) Conference. Theme: Maternal Subjectivites: Psychology/Psychoanalysis, Literature, Culture and the Arts. Casa Internazionale delle donne, Rome, Italy. April 23 – 24, 2015.

20 women participated and 7 were part of releasing the dreams at the Tibre River later that day.

A participant Michelle Tarnopolsky blogged about her experience on her mapleleafmama blog.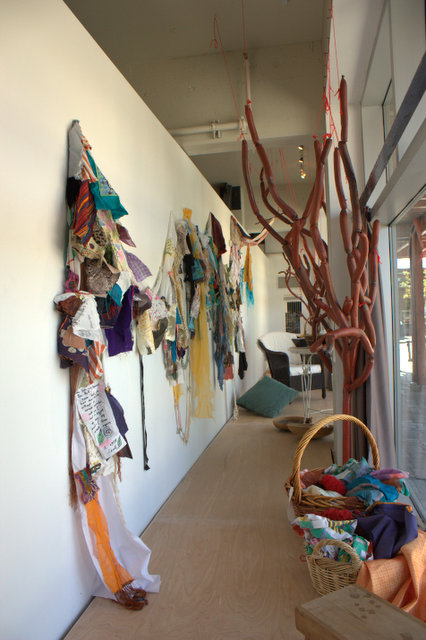 This website is copyright of Gestare Art Collective, 2020. All rights reserved.