New Orleans Nap-In
November 2012

Curriculum & Pedagogy Conference, New Orleans LA, November 8-9 2012 Barbara Bickel & Medwyn McConachy facilitated a two day drop-in Nap-in event at the Conference site, Bourbon Orleans Hotel in the heart of the French Quarter. The dream scroll was installed In a room decorated with heavy satin curtains and chandeliers inviting nappers seeking space to rest and stitch onto the dream scroll during their busy conference days.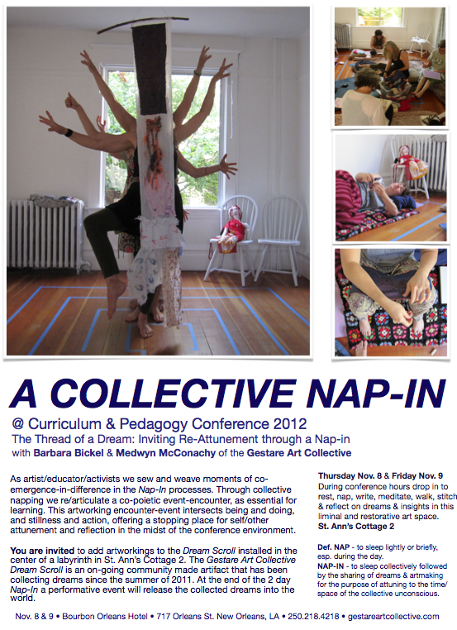 Tucked away in a small room next to an inner fountain courtyard in the Bourbon Orleans Hotel, the sound of trickling water drifts into an elegant satin curtained room where a Dream Scroll hangs suspended from the central chandelier. The faint traces of its gathered dreams cascade in descent, creating a pool of soft fabric below in the centre of a labyrinth. This is the Nap-In room, a sequestered room of retreat where two members of the Gestare Art Collective, Barbara and Medwyn, held space for two days, sewing and stuffing dream pillows, talking with each other and with those who wanted to participate, gave simple instructions, reflected in a sketchbook and napped.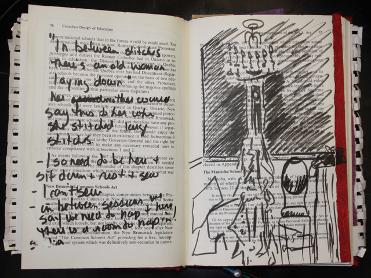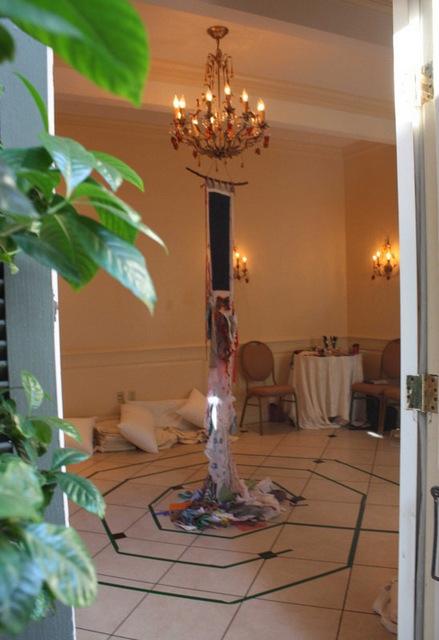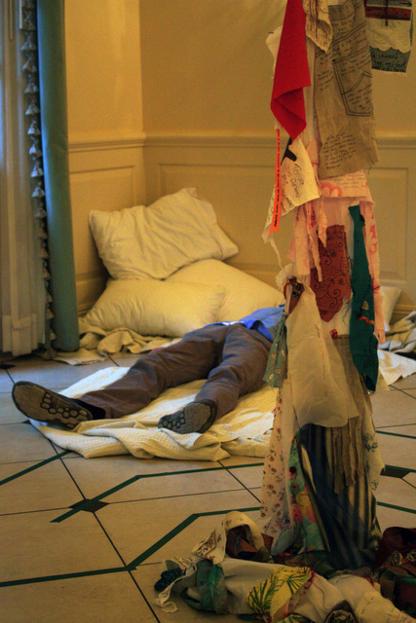 Some conference participants entered in exhaustion, others with trepidation, and still others with anticipation and relief for the opportunity to stop, rest, and reflect. The dreamers were offered a dream pillow and invited to create a blanket and pillow filled nest for napping on the floor.
"I just want to sit in the serenity room"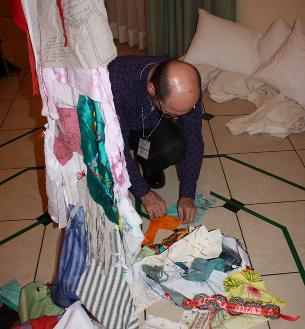 "I so need to be here to sit down and rest and sew"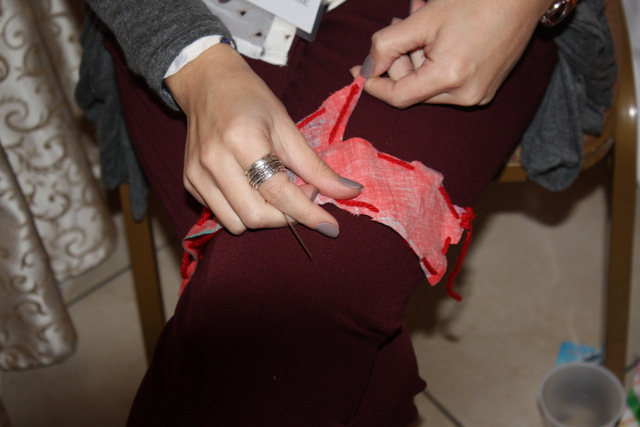 "this is what I have been waiting for the whole conference"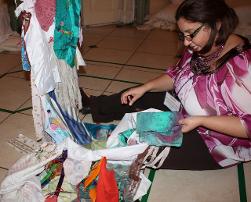 Some participants spent time in the labyrinth,
taking a quick look at the Dream Scroll, reading a few of the dreams.

"powerful, I'm blown away by what is written here"

"there must be a lot of energy bound up in there"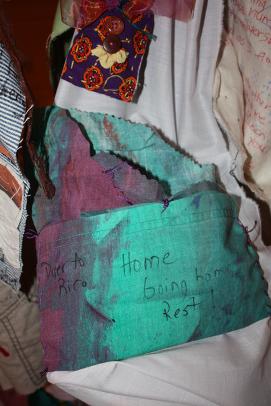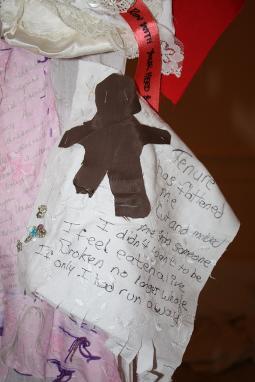 As participants napped, wrote, sewed their dreams and insights into their textile art piece,
adding them to the scroll seemed the final act of releasing these messages,
leaving them lighter and free to return to the work of the conference.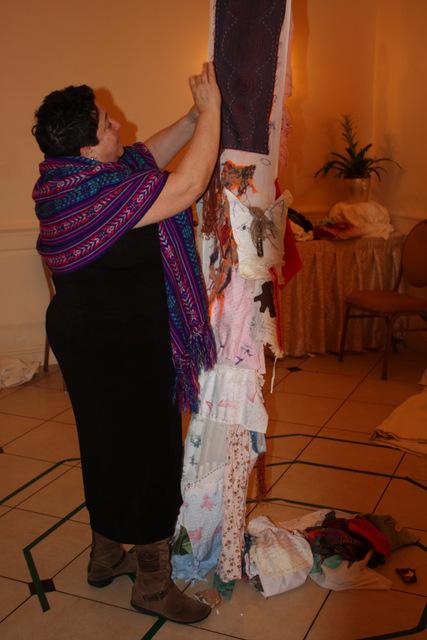 This website is copyright of Gestare Art Collective, 2018. All rights reserved.