Nap-in and Dreamtime Dance event
Comox Valley Art Gallery, Courtenay, Vancouver Island, BC
May 16 and 17, 2014
The Dream continues as the Dream Scroll is installed as part of the Window Project at the Comox Valley Art Gallery in Courtenay on Vancouver Island, BC.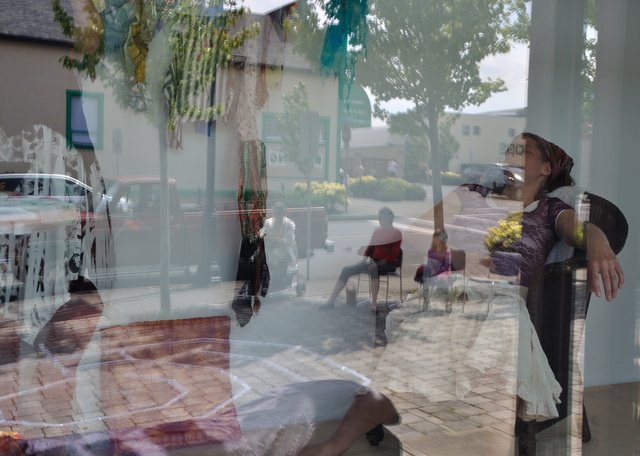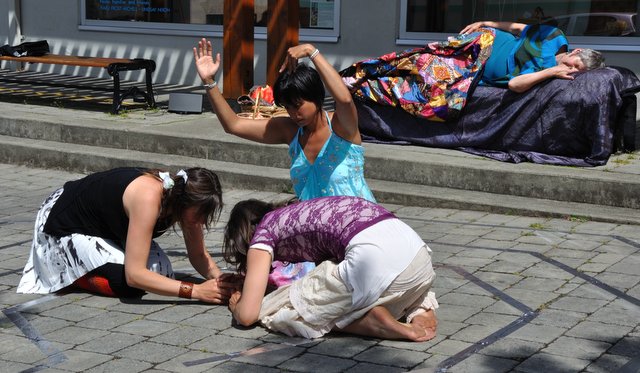 The Gestare Art Collective Dream Scroll participated in the Windows Project a Performance and Installation series from May 9 to June 14, 2014 at the Comox Valley Art Gallery in Courtenay, Vancouver Island BC.

Gestare member Medwyn McConachy collaborated with a local dance group, Methuselah who performed a Dreamtime dance on the labyrinth in the gallery courtyard drawing community members into the Nap-in artmaking event in the gallery window space. Two Nap-in Dreamtime Dance performances took place Friday May 16 and Saturday May 17 1:00 pm till 4:00 pm.

This website is copyright of Gestare Art Collective, 2018. All rights reserved.