Artscape, Gibraltar Point, Toronto Islands, June 2012

Two members of the Gestare Art Collective, Barbara and Medwyn, returned to Artscape Gibraltar Point in June 2012 for a two week residency, taking with them the dream scroll from the 2011 residency in Vancouver. The scroll was installed in the studio over a hexagonal three-circuit labyrinth and a daily open studio hour invitation issued to Artscape and Island residents for collaborative and participatory dream/art/making.
Twenty dreamers have now added their dreams to the scroll which has grown with each new dreamgift. Dreams of wishes to manifest, loves to rekindle, lives to change, gratitudes, healings and visions for the future threaded into textile art, stitched and buttoned, in/onto the scroll.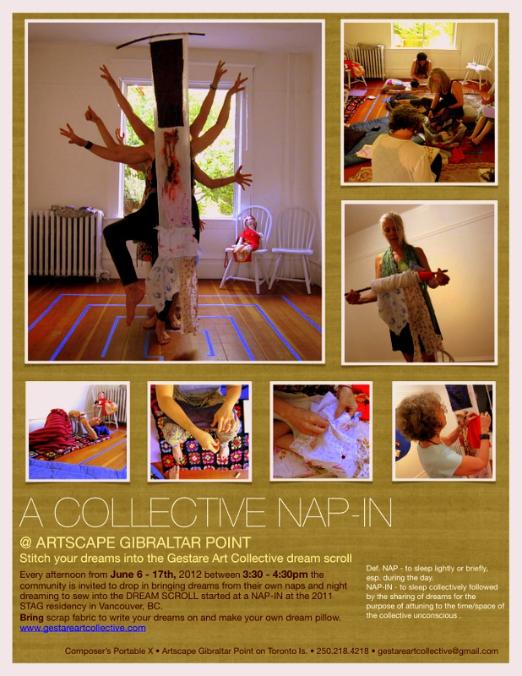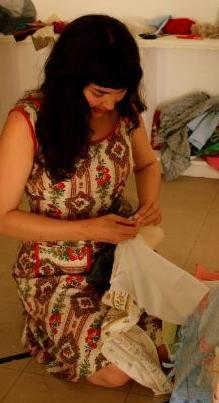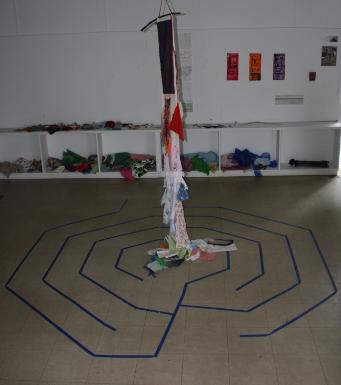 The Thread of a Dream - Performance Ritual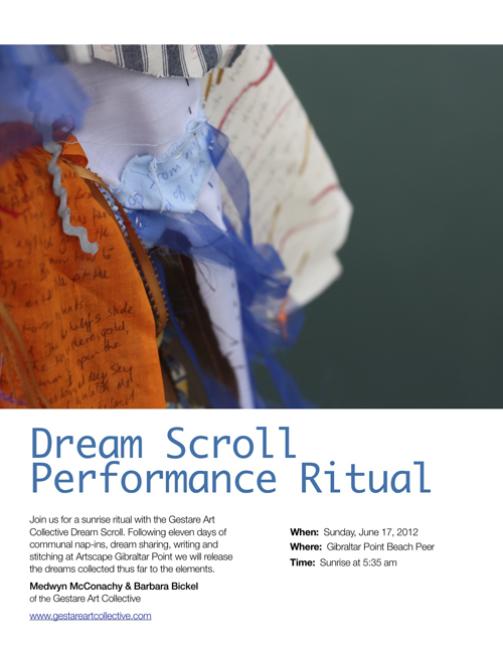 Following eleven days of communal nap-ins,
dream sharing, writing and stitching, Barbara
and Medwyn released the dreams collected
into the elements through a performance ritual
at dawn on the Gibraltar Point pier. Six Artscape
residents joined the furry resident mink of the
pier to wit(h)ness the releasing of the dreams.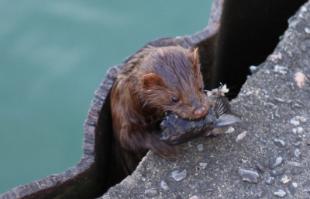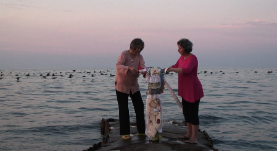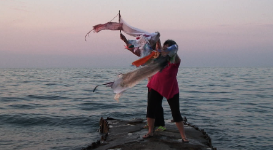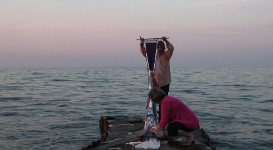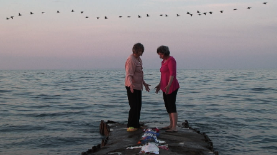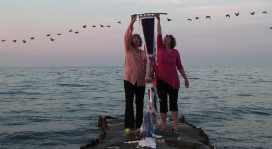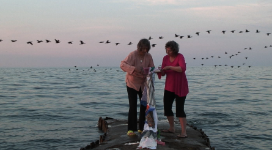 Video Stills from The Thread of a Dream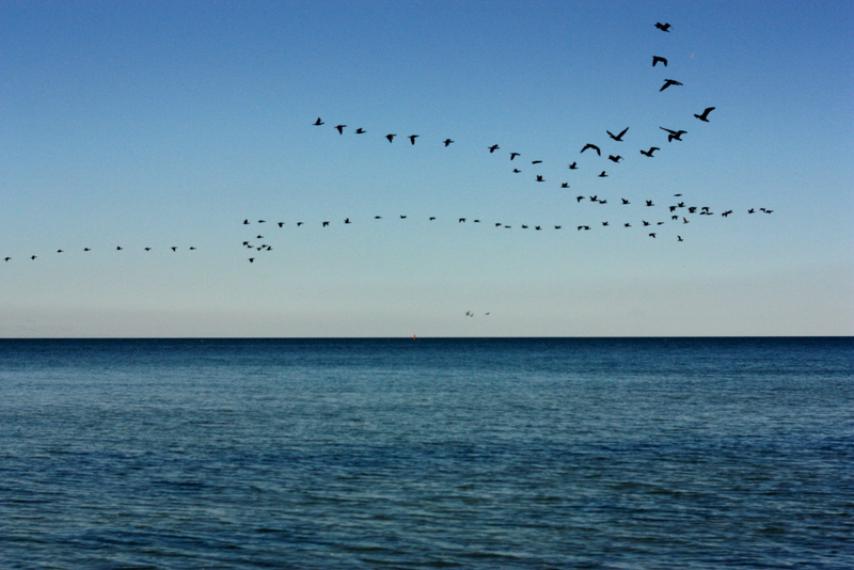 Attuning to the m/other, the watery womb of the great lake, the wide dome of the endless sky, and the beat of birdwings in flight, became a daily morning practice as our feet found their way down the sandy pathway to the beach. The threads and strings that connected us to the sacred land of the Mississauga people, the art spirit of our visual and textural engagement with the elements, and the resonance of our vocalizing soundscapes, wove a matrixial borderspace with/in and between us and our environment. Grounded in that space our daily collaborative and participatory artmaking drew us ever deeper into the wombspace of the place, and all the living beings of the Islands.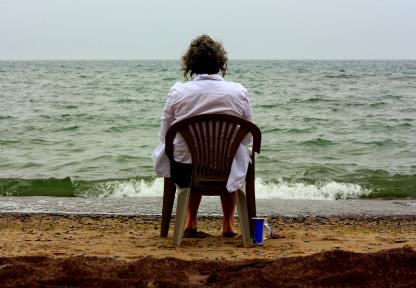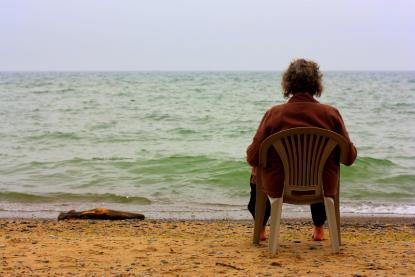 Drawn to the ever changing palette of lakeshore, sand and sky, Medwyn's morning practice evolved through her camera lens capturing gifts of beauty's fleeting presence.

Continuing to be inspired by stitching work Barbara hand-stitched the horizon into her sketchbook during her daily morning practice.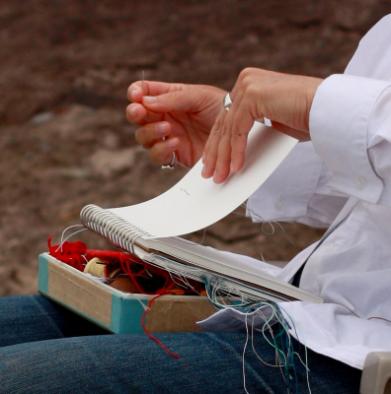 This website is copyright of Gestare Art Collective, 2018. All rights reserved.