Dark Moon MA Praying
Praying while holding forearms with hands in several positions in front of the breast and the heart.
Male and female ancestor statues in eternal praying, Mesopotamia, from the archaic tepee of Ishtar in Assur (2400 BC).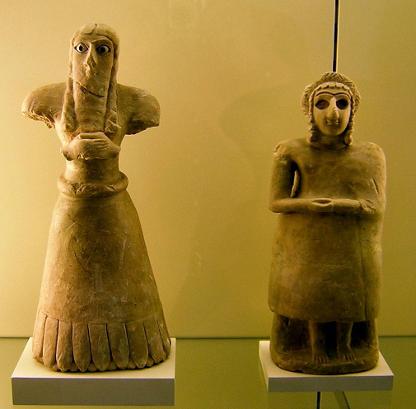 This Website is copyright of Gestare Art Collective 2017. All rights reserved.