Tree Encounters of the Full Moon - 1
Autumnal (Fall) Equinox Harvest Moon 2013 September 18, 19, 20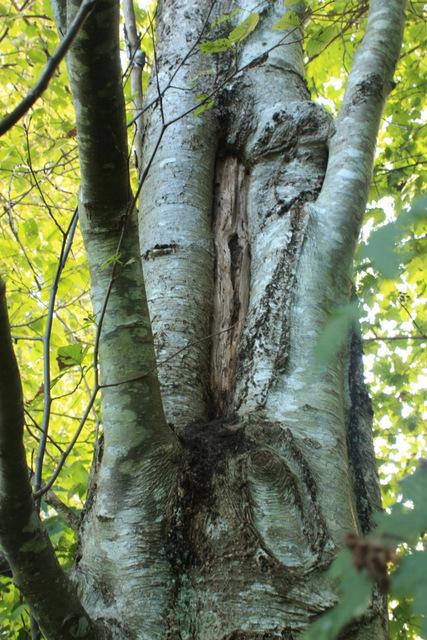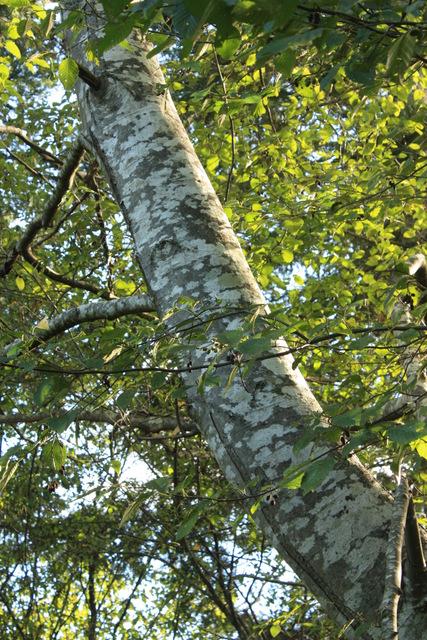 Searching, seeking, listening, watching I wander through the urban forest bordering the public park and the land where I live.
Mixed forest, seasonal creek delivering moisture to the trees clustered on its banks. Tall Cottonwoods, trunks swaying in the wind, majestic Pines blue/green needles on long limbs brushing the tops of the grasses, Cedar saplings seeking shelter under the canopy, and everywhere the ubiquitous Alder, the colonizer, the tree that first sinks it's roots where land has been disturbed, the tree that establishes the new growth.
The Alder beckoned and I responded, curious to know this forest being more intimately.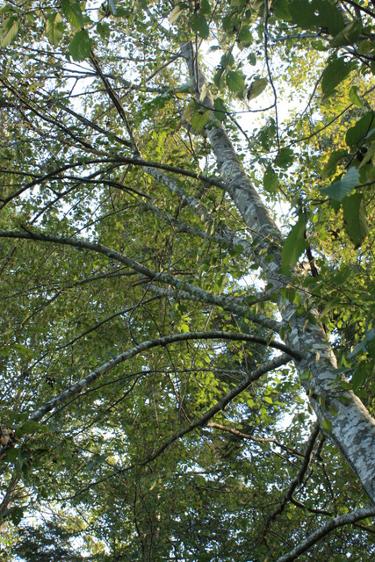 tree (w)rites
visited a park full of magnificent old trees a bike ride away—realise want to see tree every day in all light dark seasonal changes—she declares herself close at hand almost a hand and draws connection with other trees of my past these exist in mind but i've found pictures of them older now than when i knew them then
at 5 or 6yrs old—little park st john's wood london nw8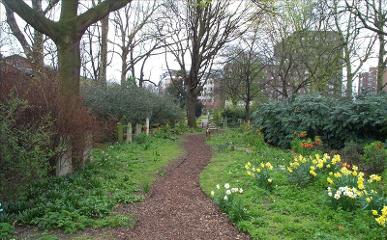 we play on swings under dark of branches graves line path scary treedark stark contrast grass rectangle nannies sit on benches daisy chains and summer dresses returning as adult amazed trees tower grass in shade
at 30yrs old—wortegem bos belgium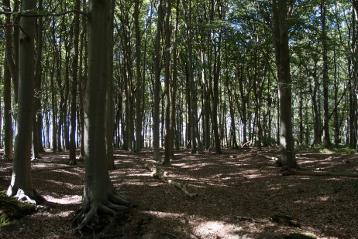 small wood in flanders everything's small in flanders but history four years living beside wortegem wood round four in morning its breath changes between inbreath and outbreath no particular tree in my awareness wood a presence dark green web bird sanctuary wood of my first motherhood a son in spring stereophonic birdsong through open window charmed sap
at 64yrs old—william street east vancouver canada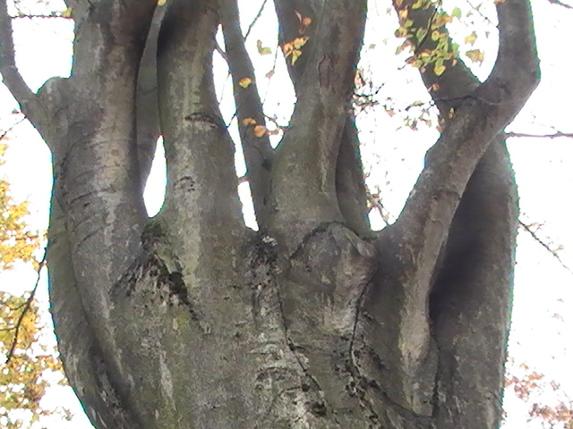 big beech tree silver grey fingers bunched skyward watch her from window different weathers snow creature hunkers at base stand with back against scarred trunk plants me firmly in ground teaches watchfulness and listening underneathbeing there/here at my back now through nightcurtained window as i write her presence guard co-inspirator
at 33yrs—old oak in field at back of mickleton church gloucestershire england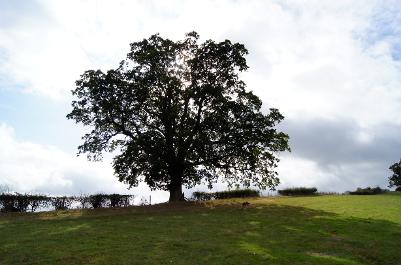 the two years of living in a spiritual community birth of a daughter path through cemetery packed with tomb stones weather blackened names dates places out into field tussocky grass slight incline to other corner oak stands alone spreads her arms walked this field with czech dissident shortly before havel became president prague spring far from countryside peace planted dreams knotted in paper in oak's craggy bark
at 62yrs—vancouver canada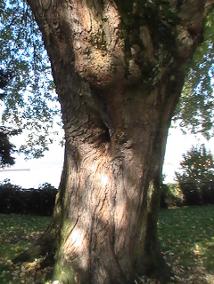 another continent mother maple she looks across burrard inlet deceptive rooted in subtle dip appears much smaller than her fifty foot span up close needs four pairs of arms to wrap round girth before saille before sean before muriel died tucked prayers in her ribs long hollow year she backs me up silver maple of ancestral journey
A tree couple that reflects my human coupleness. Standing side by side, growing in relationship to each other over many years. Accommodating each others growth patterns. My chosen tree is wide with seven twisted trunks, the other has one tall singular trunk. These two guardians, intertwined in their root and branch systems encapsulate each other. My partner and I visit these trees at the edge of town in the Oakland Cemetery regularly. These trees shelter those that that come to visit the graveyard and in kind are cared for by the the employees of the cemetery.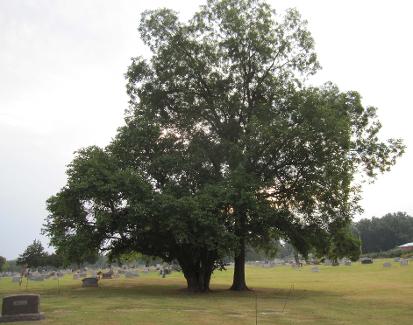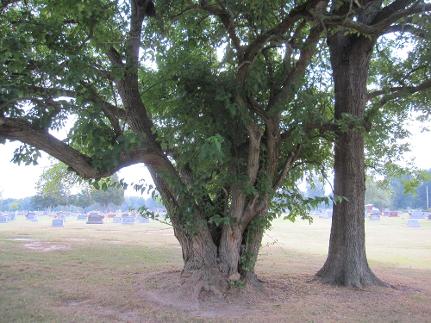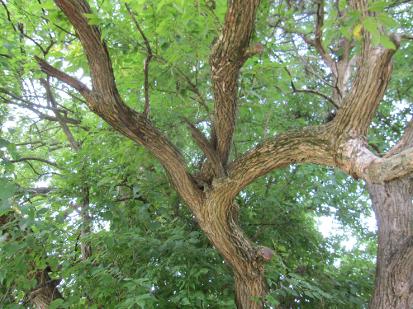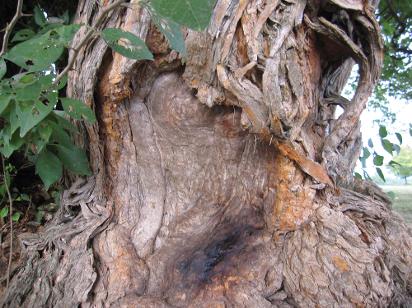 "We are the guardians of the Earth in many ways, and humans should be part of what we guard. We are not active young things; we are, in a way, like a school of benevolent philosophers with unhuman purity and a great wish to serve humanity. Trees are vital to life on this planet, and some of us are eager to experience this contact with some humans before others destroy what we have built up" (Tree devas via Dorothy Maclean, "To Hear the Angels Sing," 1980, p.130)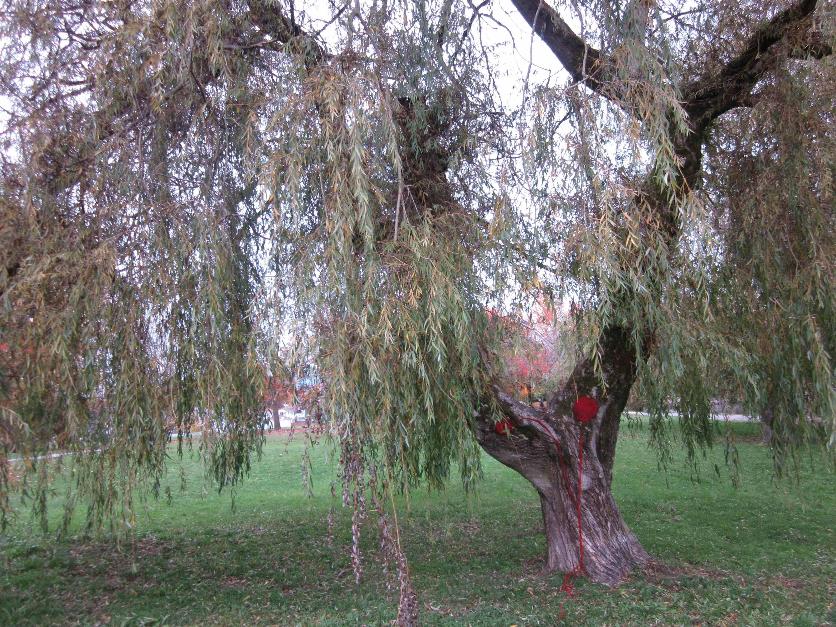 Trees – they open and calm my mind, I feel their rooted-ness, steadfast to PLACE.
They dwell very well – guiding me to dwell, I want to feel well.
Then seeing around me – the oracle of being here – there is a nearby bench at the shore of the lake, where there appears to be a drug dealer. He is doing deals with those who come to buy from him. He talks a lot on his cell phone, looking busy while he waits for his arrivals or the next call.
I think of this place of beauty in relation to such human addictions – the need to feel or not to feel, how people seek refuge from suffering in un-healing pursuits. What about sitting under this tree, learning to just be upon the earth?
This website is copyright of Gestare Art Collective, 2018. All rights reserved.