Placenta Projects - Earth antennae for better commune-ication!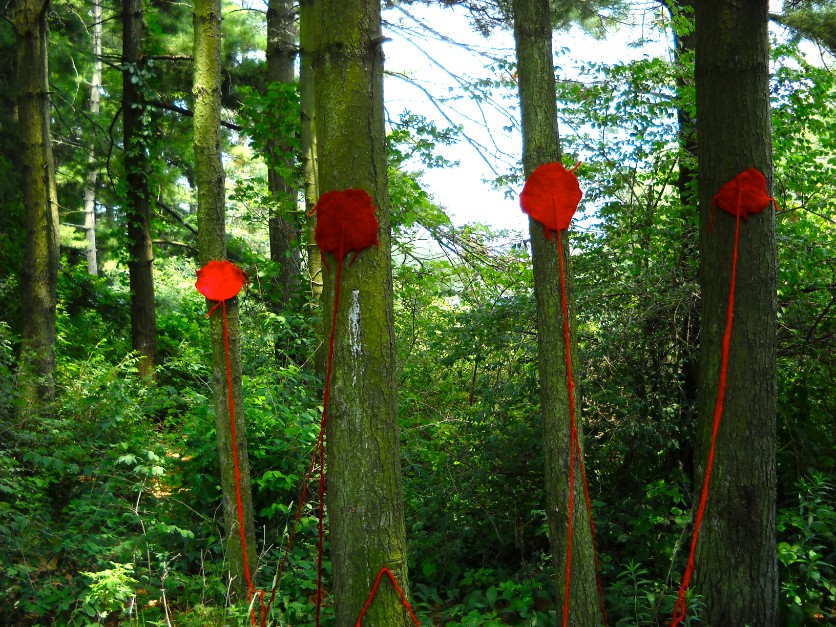 My artistic and creative scholarly work has focused on artful and ecological 'philosophies of birth' in order to transform the amnesia/anesthesia of birth's creative female/feminine generative imaginary, and lost connections to the Earth her-self. I am interested in the human fact of being birthed and born in relation to maternal spaces. How can re-centering birth and body knowledge from female origination contribute to understandings of living interconnection, gift economy, ecology, and "love itself" (Hélène Cixous)? Can we recognize and honour female/feminine subjectivities, and the origination of birth and Earth wisdom that is experienced by all sexes/genders in the act of being born?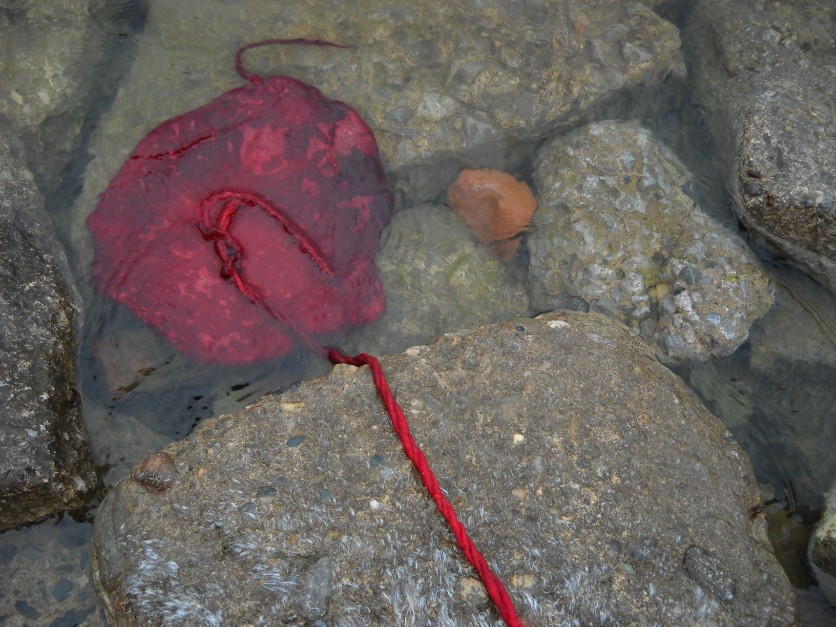 The placenta is the central inter-facing, relational organ of gestation that bonds mother and child through a vital, nourishing interchange of blood. Human placental morphology (growth and form) pays homage to the growth of trees--both placentas and trees display branching and rooting forms that seek nourishment through elements of air, water and minerals, from earth to sky, and mother to baby. The placenta emerged intuitively in my art work and research as a central body parable that might commune with a philosophy of birth within our Earthly relations.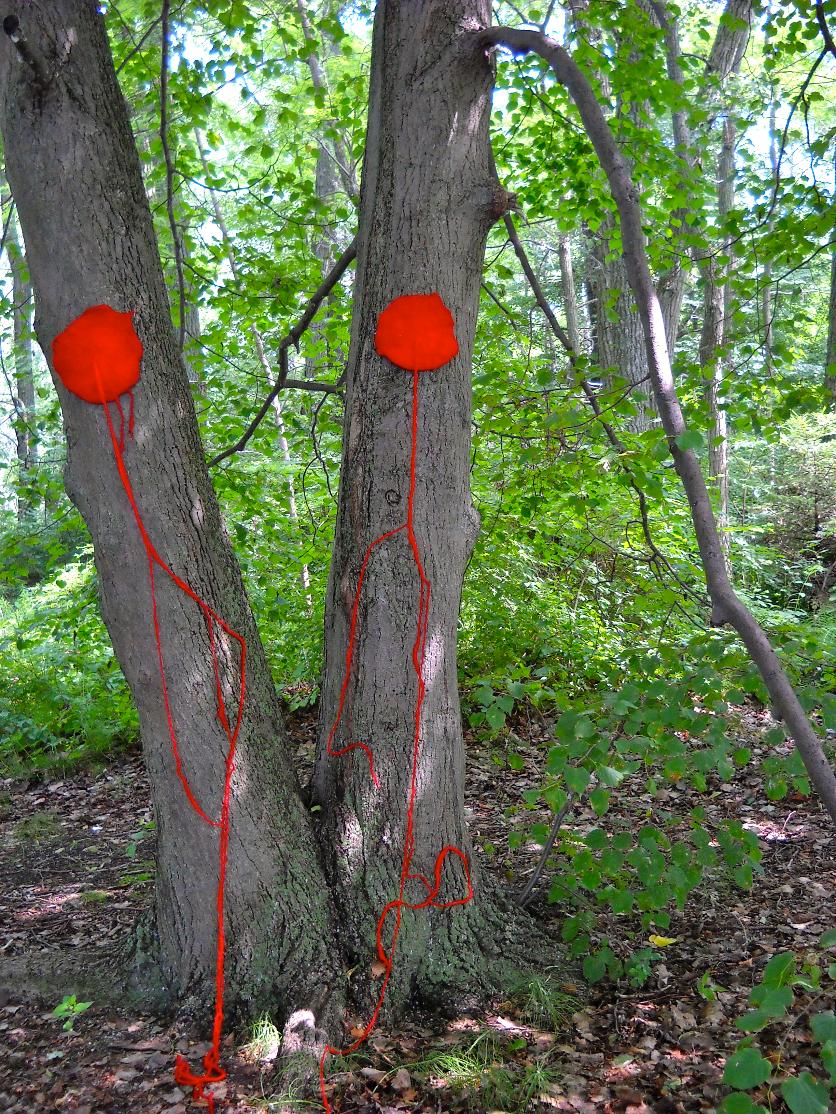 I came to our 2010 Gestare residency with a series of placental-like forms I created from red dyed and felted wool. These include long hand-spun, umbilical-like cords that reach towards the Earth as the primary matrix and source of life. I found myself in an ecstasy of warm summer days as I installed placenta communities into trees, onto the beaches, and into the lake water. I floated some, womb-like, on the shores of Lake Ontario, documenting my placenta installations as events of communion with elementals of lake water, rocks, sandy beaches and trees—earthly/birthly reminders.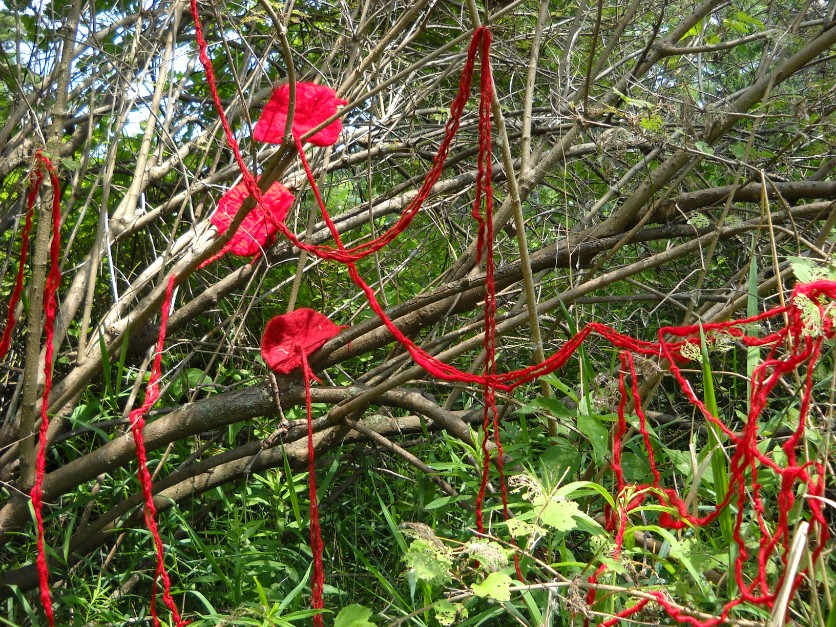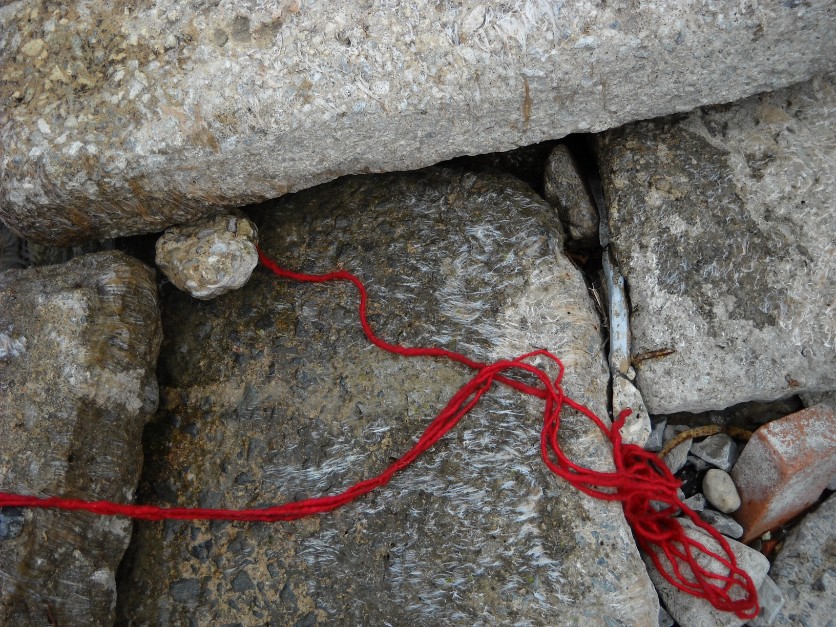 This website is copyright of Gestare Art Collective 2018. All rights reserved.